Trustees
Independent Chair
Mr Lindsay J Ruddle B Com FCA FGIA (to November 2020)
Chartered Accountant and Company Secretary (retired) Former Company Secretary of Sigma Company Limited (to 2003). Former Chairman of Council, Presbyterian Ladies College, Burwood, Victoria
Presbyterian Church
Mrs Margaret Conradi SRN
Retired nursing sister. Member of Board of Management, Scots' Church Melbourne, PWMU State Council and Presbyterian and Scots' Church Joint Mission Committee.
Mr Iain Bramley
Uniting Church in Australia
Rev Dr John Evans BA LLM BD PhD
A retired Uniting Church minister, who has served in congregational placements and institutional leadership roles including in the field of education and community service. His last placement was at the Church of All Nations, Carlton. He brings a broad understanding of the church and a legal background from his former career.
Mrs Frances Wright Grad. Dipl. Admin. Child & Family Services
Former Child & Family Services Co-ordinator, Uniting Church Elder, member of UCA Presbytery of Yarra Yarra Resourcing Committee and of the UCA Board of Mission and Resources (BOMAR).
Mr Shawn Whelan BJuris LLB
Mediator, lecturer and consultant (conflict resolution and Indigenous land justice); former lawyer. Chair of Brunswick Uniting Church Council, and Chair of the Australian Student Christian Movement Trust. Convenor of the General Secretary Oversight Group for UCA Vic/Tas.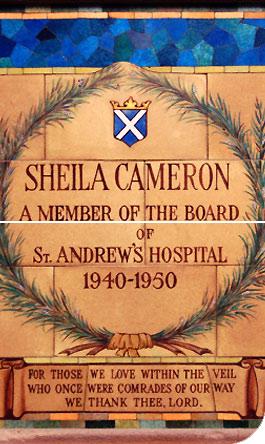 © Copyright St Andrews Foundation